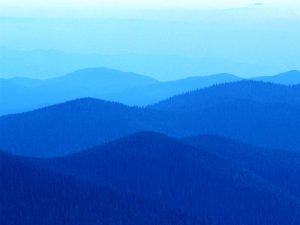 Professional Realty Management, Inc.
1625 Bald Knob Rd.
Sparta, NC 28675
Email: info@prormi.com
Mission Statement:
With integrity and dedication a priority, PRMI provides comprehensive property management services for multi-family residential and commercial self storage owners and investors. Our goal is to maximize ROI while providing a great living experience for residents and tenants. This is accomplished through diversified talents and experience with practices geared towards optimizing property performance and asset preservation. Our staff is composed of CPM, CAM, CAMT, ARM, NALP and licensed Real Estate professionals. As a member of NAA, IREM, FSSA, DAA, NAR, and GCAA, we have access to an abundance of resources and when complimented with professional, energetic staff and comprehensive property management software such as ResMan and Web Self Storage, customized solutions achieve investment property goals.
Company Profile:
PRMI was incorporated in 1992 in Wilmington, Delaware. PRMI serves clients in Delaware, Florida and North Carolina to include 1,510 residential units and 251,785 square feet of commercial storage space. Credentials among the PRMI team include Real Estate Brokers License, Real Estate Sales Person License, CPM, CAM, CAMT and ARM designations.
Darin L. Hirschy, President,CEO
President of Professional Realty Management, Inc. Graduated from Appalachian State University with a Bachelor of Science in Business Administration. Initially entered the insurance industry for several years before transitioning to Real Estate with a focus on multi-family property management. Portfolio consists of 1,510 conventional and HUD financed units and 251,785 square feet commercial storage space. Approved HUD managing agent. Active member and committee participant of the Delaware Apartment Association and IREM Chapter 16. Certifications for Certified Property Manager.
CPM, NAA, DAA, GCAA
Daryl Blevins, Regional Manager-DE, NC, SC, and Florida Region
Graduate of Appalachian State University with a Bachelor of Science in Business Administration. Daryl has over 20 years senior level management experience. Three years as the hospital Assistant Comptroller and the remaining tenure in the construction manufacturing sector as General Manager overseeing as many as 130 employees. Career highlights include being a corporate participant and primary liason to ABC's Extreme Makeover Home Edition Blacksburg, VA project. Directed and procured multimillion dollar expansion of facilities and equipment to meet demand growth. Incorporated alternative products to add sales volume and bottom line results in a down trending market. Consistently achieved company financial benchmarks that exceeded national same size standards by 10% on average.
GCAA, NAA, DAA
Jennifer Lamb, District Manager-Florida Region
Over twenty five years experience in the property management field. Licensed North Carolina Real Estate Broker since 1991. Ms. Lamb joined the Professional Realty Management team in 2003 and was awarded PRMI Manager of the Year in 2004. In 2009, she received the Certified Apartment Manager designation.
CAM, GCAA, NAR, NAA
Nance Barnard, Human Resource Administrator
She has been with the company since 1996, during which time has held many positions. Starting out as a leasing consultant she advanced to Office Manager with the responsibility of being the payroll administrator. Today her duties are concentrated on medical insurance, STD, dental, workman's comp, and the company offered 401K Plan as well as processing of the payroll. She is also responsible for posting to spreadsheets accounts receivable for Mini Storages and weekly and monthly reports to the owner and President.
Allan Stafford, Finance Manager
Graduated from Lenoir Rhyne University, Hickory, NC with a Bachelor of Arts in Accounting. Prior to PRMI, Allan spent seventeen years in management. He is responsible for processing payables, account reconciliation, compliance with GAAP, and generating recurring reports to owners, banks and HUD.